At his retirement in 2001, Phil Hallen, President Emeritus of The Falk Foundation and a co-founder of GWP, was among the longest-serving CEOs in philanthropy.  He recently shared some thoughts on what makes philanthropy both effective and rewarding. 
---
Organic Philanthropy: Trust and Mutuality in a Time of Distrust and Divisiveness
A Thank You Note to Friends and Colleagues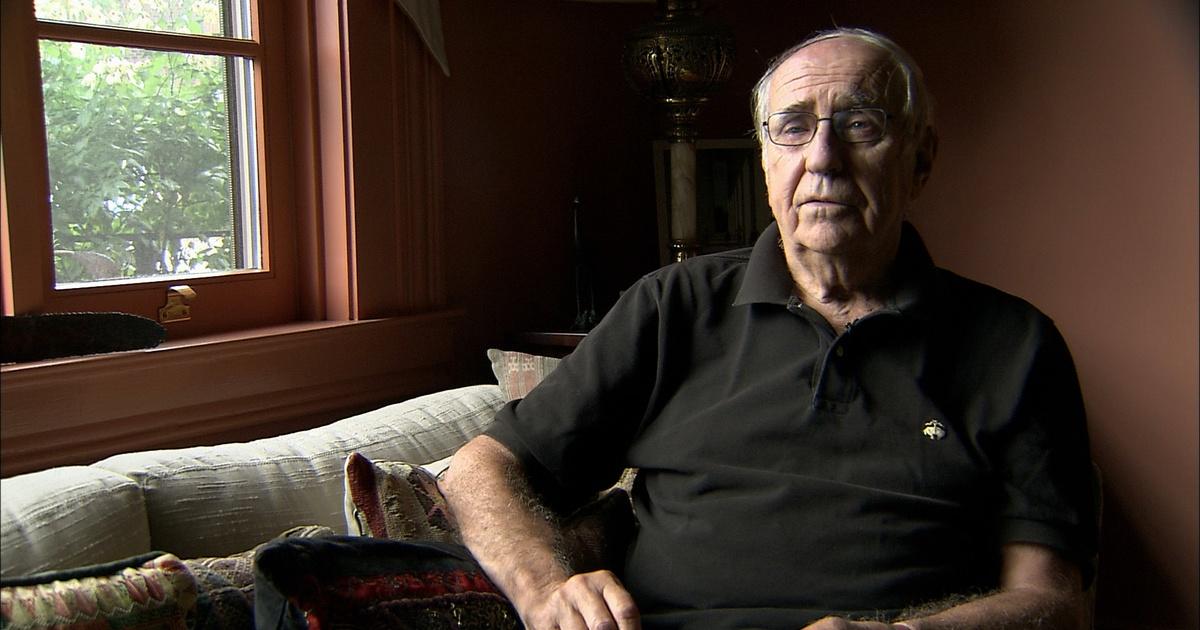 In a couple of months, I will turn ninety-one. Nearly fifty of those years were spent as the CEO of one of Pittsburgh's earliest philanthropic foundations. It was a simpler time in the rapidly changing landscape of American grantmaking foundations. A sense that foundations were a unique piece of the American economic and social fabric was just beginning to be formulated and studied. Many universities established research centers on the nonprofit sector and philanthropy including Yale, Columbia, Indiana  University, and others. The field was put under the microscope of academic research. The Council on Foundations was in its infancy; Grantmakers of Western Pennsylvania not yet conceived. This was the local and national professional arena in which I found myself five decades ago.
Like many of us in foundation work, the opportunity to be part of a charitable foundation was quite unexpected, not something most of us had thought about. For me, it turned out to be the first step into a world that saw five decades of massive institutional change in our neighborhoods, in the nation, and the world,  a step that gave me my incredibly stimulating life's work. It was also the first step into a workshop of ideas, challenges,  colleagues, and life-long friends.  Grantmakers of Western Pennsylvania and the Council on Foundations have been the central platforms of this journey.
In 1985, I joined others including Doreen Boyce (The Buhl Foundation), Hank Beukema (McCune Foundation), and David Green (PPG Industries Foundation), among others, to create Grantmakers of Western Pennsylvania.  I've served two terms on the Council on Foundation's board and on almost a dozen committees, including three program committees;  started the Film and Video Festival;  created the Forum on Religion and Philanthropy in Public Life;  served on the first board of Women in Philanthropy;  on the organizing committee of The Association of Black Foundation  Executives (ABFE);   participated in 20+  conference panels or programs, and following retirement served as a  Council on Foundations Senior  Advisor in Washington.
So many of us sitting in the   CEO chair have collected our share of awards, honorary degrees, plaques, news articles, public accolades, White House Committees, and the like.   
But don't we need to remind ourselves that these personal recognitions are possible only because of the extraordinary bully pulpit foundation work gives us,  from which we are privileged to work every day?  It's because of the ideas and visions of those who went before, both foundation colleagues and nonprofit grantees,  that we are able to practice our trade, dare to think about the unthinkable, lead the charge for justice and social change, for fairness and progress.
In my mind, an actual grant is just one leg of a  foundation's partnership with its grantees.  Personal time, "moral support," discussion,  joint planning,  and advocacy are the other legs of the grantmaking stool.  Whether it's a new nonprofit, a school, an artist, a  university department, a filmmaker,  a  young student, a  neighborhood group, or a teacher, the important piece of trust-building grantmaking is the relationships made possible by thinking and working using all the legs of the stool.
To my mind, a fundamental connection between foundation and grantee must be created, a link which more resembles a contract or mutual understanding between the two.  I believe that understanding is at the heart of good social change grantmaking. Each player has a unique, coequal contribution in identifying and solving the problem.
I call it organic grantmaking, in the way that Frank Lloyd Wright described his buildings as growing out of an understanding of the surrounding physical and social landscape. Just as Fallingwater grows from the ledges of Bear Run, a good social change grant grows from a neighborhood or a  grassroots organization, a  community need, or a visionary leader, always from the bottom up.
It's from this perspective that I look back on my years at the foundation and my long and satisfying relationships with all of you in the foundation field. When I  glance at   The Falk Foundation's minute books, I find the real heart of my time in philanthropy. It's because of that chance encounter that made me the foundation's leader in 1963 that I was able to be part of an astonishing  50-year sweep of social history. The changes which began then were – and still are -- momentous,  in health, social policy, the mental health revolution,  philanthropy itself, civil rights, gender and race relations,  scholarship, communications, and urban understanding. As I look back on the foundation's reports, I'm reminded that I had presented agendas for 101 board meetings bulging with proposals resulting in 1,600  grants in Pittsburgh, nationally and internationally.
Most of all, I think about how all of this has affected me personally. I cherish the colleagues, grantees, the institutions, movements, governments, the committees, the personalities I've known. I think of their amazing stories and the fact that I've been fortunate to be at the core of so many important programs and events.  Some I can take pride in initiating, some found me through the extraordinary privilege we have by being practitioners in our field.
It is because of the privilege of knowing committed people like you locally and nationally in the nonprofit world and the satisfaction of being present at crucial points of social change that I have found my life's felicity.
For where else but in the ever-changing dynamics of foundation work can one continuously uncover and embrace the new, the untried, the brash, the unconventional,  and contribute to social change? The reward for me in foundation work has been seeing institutions be born, survive, shift and prosper,  in seeing practitioners grow and young people discover their direction.
But the best part for me over these forty of my ninety years has been the lessons and insights, new ideas, ways of seeing, different ways of thinking collected from a lifetime of learning from all of you, my grantees, friends, and colleagues.
Rosa Parks said it best. "The memories of our lives, of our works, and of our deeds will always continue in others. "
Phil Hallen, President Emeritus, The Falk Foundation
July 2021
---
Phil Hallen served as President of the Falk Foundation from 1963 to 2001, and on his retirement was named its President Emeritus.  The Falk Foundation, which terminated its charter in 2015, was a relatively small foundation, but it worked locally, nationally and internationally in the fields of health and social policy.  Mr. Hallen led the foundation's initial focus on social issues including psychiatry and community mental health; its interests eventually embraced community development, urban planning, public education, child development, expressive arts therapies and architecture.  He also led the foundation's extensive communications program, which funded or produced more than 60 independent documentary films and 150+ books and scholarly publications.  Mr. Hallen served as a Trustee and a Senior Fellow at the Council on Foundations; as President of GWP; and was a founding member of the boards of Women in Philanthropy,  Association of Black Foundation Executives (ABFE), and Grantmakers in Film and Television (now Media Impact Funders).