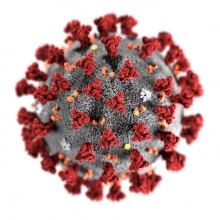 Centers for Disease Control and Prevention
https://www.cdc.gov/coronavirus/2019-ncov/
Pennsylvania Department of Health
https://www.health.pa.gov/topics/disease/Pages/Coronavirus.aspx
Allegheny County Health Department
https://www.alleghenycounty.us/Health-Department/Resources/COVID-19/COVID-19
Allegheny County Conference on Community Development
https://www.alleghenyconference.org/covid-19
The Allegheny Conference is updating a list of consolidated resources made available from across our government, corporate, philanthropic, university and non-profit communities that can help guide, prepare and address the COVID-19 pandemic.
FBI Urges Vigilance During COVID-19 Pandemic
https://www.fbi.gov/coronavirus
Information regarding protecting individuals and organizations from evolving scams and threats.
Local Data
Philanthropy Resources
COVID-19 Seven Things Philanthropy Can Do
This is an excellent blog post about what philanthropy can do to help address COVID-19 – from a philanthropy consultant who was formerly a pediatrician and public health official.
Funding Summary for COVID-19 (Candid)
Candid has released a new page on its website which is tracking the latest funding going to respond to the outbreak, as well as related news and RFPs. The page updates automatically as data and news are added to the database. The data are derived from news articles and other sources, and funders who directly share their funding data with Candid. If you are a part of a foundation that is responding to the COVID-19 outbreak then share grants data.
Disaster Funding Map (Candid & Disaster Philanthropy)
This map giving to disasters, including coronavirus. 
Philanthropy's Response to Coronavirus Outbreak (Council on Foundations)
The Council on Foundations is working to provide tools to respond and track relief efforts.
Center for Disaster Philanthropy (CDP) COVID-19
Source for impacts, critical needs, updates and ways to learn more about this crisis. CDP also created a list of suggestions for foundations to consider related to disaster giving.