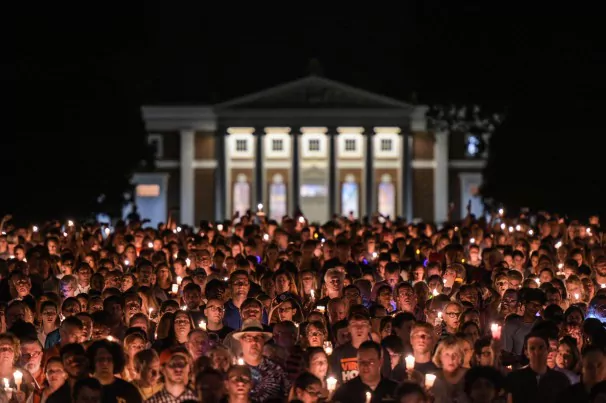 In response, hundreds of counter protestors demonstrated in opposition. In an act of terrorism, one white supremacist drove his car at high speed through a crowd of counter protesters resulting in the death of Heather Hyer, a 32-year-old woman, and injuries to at least 19 other people.  GWP stands with others in the philanthropy field in condemning the acts of racism, hate and violence. 
We are compiling a list of responses, news items, resources and programming. Please send additional suggestions to info@gwpa.org.
Responses from GWP Members
Storm Clouds are Rolling In
Maxwell King, president of The Pittsburgh Foundation 
Charlottesville
Grant Oliphant, The Heinz Endowments
---
Responses from United Philanthropy Forum Network
Charlottesville- A Reflection on Liberty
ABFE
In Solidarity with Charlottesville, a Call to Reckon with White Supremacy
CHANGE Philanthropy
CCP Response to Charlottesville
Connecticut Council for Philanthropy
Statement on This Weekend's Events in Charlottesville
Funders for LGBTQ Issues
Charlottesville and Our Work Today
Funders for Justice | Neighborhood Funders Group
Reflecting on Charlottesville: A Statement from Philanthropy California
Philanthropy California- Northern California Grantmakers, San Diego Grantmakers & Southern California Grantmakers
A Philanthropic Response to White Supremacy from the Birthplace of Freedom
Philanthropy Network Greater Philadelphia
Statement on This Weekend's Events in Charlottesville (PDF)
Southeastern Council of Foundations
---
Responses from Foundations & Foundation Leaders
Building A State Of Resilience
Dr. Robert K. Ross, The California Endowment
A Message to Our Community
Charlottesville Area Community Foundation
Heal Charlottesville Fund
The Community Foundation has established the Heal Charlottesville Fund to support both immediate needs and longer-term reconciliation efforts. Depending on the level of resources available, the Fund will support some or all of these opportunities: 
Immediate Assistance and Stabilization
Acknowledgement, Community Dialogue and Reconciliation
Restoration and Healing
Fund Leadership and Decision-making
Communications
This is Not the Time for Silence
Fred Blackwell, The San Francisco Foundation
After Charlottesville: What Now?
The Schott Foundation for Public Education
A call for moral courage in America
In the wake of Charlottesville, Darren Walker, president of the Ford Foundation, calls for moral courage from leaders in all sectors, including philanthropy. 
---
News & Commentary
---
Programming
2017 UNITY Summit
CHANGE Philanthropy Partners
September 17-20, 2017 in New Orleans, LA
---
Additional Resources