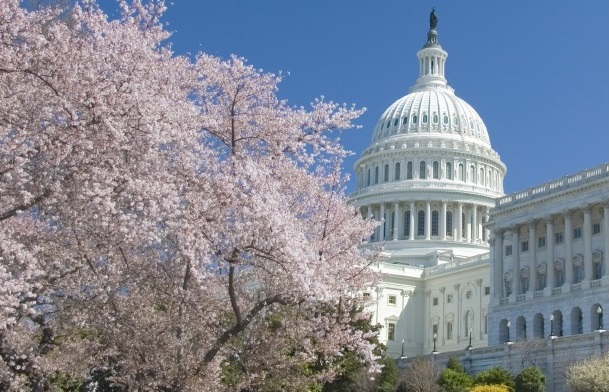 Foundations on the Hill 2018
March 12-14, 2018
Foundations on the Hill (FOTH) brings together foundation leaders from across the country for meetings with Congress about key issues of importance to foundations and philanthropy. FOTH is presented by United Philanthropy Forum, in partnership with the Alliance for Charitable Reform and Council on Foundations. 
Foundations on the Hill is the one time each year when philanthropy speaks with a strong, collective voice on Capitol Hill.  As a field, we share how foundations and public charities create community impact and how policy decisions can increase that impact.   
GWP participated in Foundations on the Hill to discuss critical issues affecting the charitable sector with our Congressional delegation.  More than 240 participants from across the U.S. gathered in Washington to educate lawmakers about the impact of philanthropy and nonprofits in states and districts. Among the topics GWP discussed were our positions below:
Support of a universal charitable deduction available to every American tax filer. This proposal creates an above-the-line deduction for charitable gifts by taxpayers who do not itemize.  It would help to offset the estimated loss of $13 billion in charitable giving due to increasing the standard deduction in last year's Tax Cuts and Jobs Act.
Preserving the Johnson Amendment, which prohibits exempt organizations from endorsing, opposing, or contributing to political candidates and engaging in partisan activities 
Simplification of the private foundation excise tax to a flat rate from the current two-tier rate – a goal long sought by the foundation field
Permitting IRA charitable rollovers to donor-advised funds, which will encourage charitable giving
While GWP has no formal position yet regarding how to ensure a fair and accurate 2020 census, we discussed the census with our delegation, emphasizing the entire charitable sector's reliance on good data to make sound decisions about how and where to invest in community needs.