We often describe a community foundation as a three-legged stool – asset development, grants and scholarships, and community leadership. But those legs need to be connected to make the stool sturdy, and foundations often miss opportunities to connect their community leadership work with their asset development and donor engagement work. In this webinar, we'll provide frameworks for considering your options, examples from a variety of sizes and ages of community foundations and advice from the community foundation field on engaging donors in community leadership work.
Speaker:
Tony Macklin, CAP, principal, Tony Macklin Consulting
---
Target Audience: 
The Tri-State Community Foundation Partnership webinars are designed for, but not exclusive to, community foundation staff and board members and is a partnership between Indiana Philanthropy Alliance/GIFT, Council of Michigan Foundations, and Philanthropy Ohio.
Cost
$35 for Indiana Philanthropy Alliance/GIFT Members
$50 for Members of Other Associations (outside Tri-State Partnership)
---
Note: The Tri-State CF Partnership Webinar Series is available to GWP members from our partners listed below. Since there is a fee for this program that is payable to our colleagues at IPA, a member of GWP staff will follow up with you after you complete registration on GWP's website to help you complete your registration and payment for this webinar.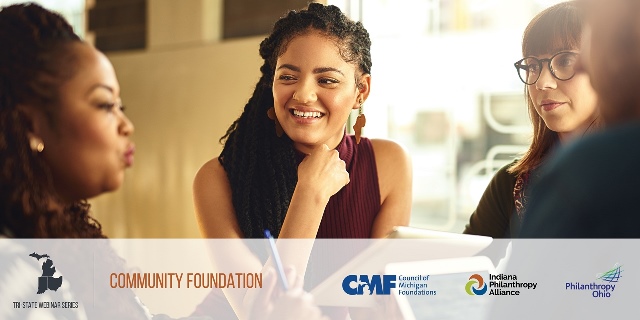 We are committed to making GWP programs accessible to all members. If you have questions or if an accommodation would be helpful to fully participate in this program, please reach out to Paula or call 412-471-6488 and we will make every effort to accommodate your request.