Name:  Barbara Sieck Taylor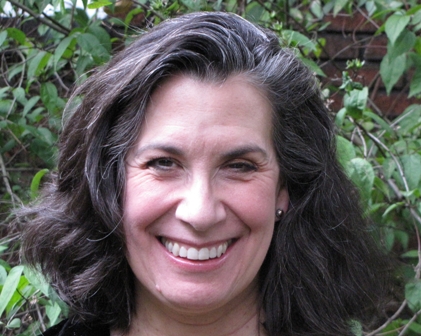 Title: Executive Director
Phone: 412.471.6489
Email: btaylor@gwpa.org
Here's what I can help you with:
Access data and information regarding philanthropy and nonprofits
Act as a sounding board for your strategic thinking and planning
Introductions and connections to other GWP members
Custom benchmarking against peer organizations or for staff compensation
Provide a presentation on local philanthropy, or serve as a speaker or panelist
What's the best part of your job?
Philanthropy as carried out in the U.S. is a continual source of inspiration to me.   From alms for the poor to noblesse oblige to formal tithing, giving to others is a practice that dates back as far as recorded history – but it took Andrew Carnegie and other Americans to super-charge it into strategic philanthropy.   I like to think of philanthropy as a kind of voting (with dollars) for what kind of community we want.  We sometimes take for granted how deeply charitable giving is embedded in American life and culture, so I love being part of an organization and a field that nurtures this tradition for the future.  Another thing about philanthropy:  it can be challenging, but it is never boring.
When did you start work at GWP?
October 2007. 
Career background/education?
I've often said I'm the world's least-well-read English major, because all I cared about was plays.  After graduating from Swarthmore College, I spent several years as a member of a small acting company at the Hartman Theatre in Connecticut.  My first visits to Pittsburgh happened when I was cast by Pittsburgh Public Theatre in 1982 and 1983.   Eventually I found  myself at liberty most of the time and started working for small nonprofits (back when we typed our grant proposals on IBM  Selectrics).  After some nonprofit experience, I  was hired as a program officer at two foundations, first at what is now the Wallace Foundation and then at a family foundation, The Greenwall Foundation.  Hopping across the desk, I became a development officer for Lincoln Center for the Performing Arts and subsequently for NPR.  Thanks to NPR's structure as a national network, I was an early telecommuter, getting my job done with the phone, a clunky email system, and thermal-paper faxes.  Serving on the board of New Field Foundation, starting in 2006, afforded me additional perspective on foundation practices, strategy and culture.  By 2007, when the opening at GWP came along, it was a natural step since I had worked in, with and around foundations for 20-odd years.
What do you love about where you live?
My husband and son and I love North Point Breeze -- a wonderfully diverse neighborhood that includes people of all ages, ethnicities, abilities, backgrounds and income levels.   It is our third house in Pittsburgh and we've enjoyed the house-hunting process every time.
What do you do outside of work?
Much of my non-work time is dedicated to supporting and enjoying my adult son William, who has physical and developmental disabilities but enjoys a fabulous life thanks to the great community resources here.  With his posse of wonderful aides, William maintains a full schedule attending a pre-vocational program at Milestone Center in Lawrenceville, his weekly art group, music therapy, riding his therapy horse Fred, weekend overnight camps and hitting the gym for the treadmill, the pool and the sauna.   Our family is grateful to have Medicaid-waiver funding which make his life in the community possible. 
When I have  time to spare, I want to spend it reading, mostly nonfiction.  I especially enjoy biographies of political leaders so David McCullough, Jon Meacham, Doris Kearns Goodwin and Robert Caro are some of my go-to authors.  Other favorites are essayists/ humorists like E.B. White, Chris Buckley and Anne Lamott.
Favorite brand or flavor of ice cream?
Delicious and socially responsible: Ben & Jerry's Cherry Garcia